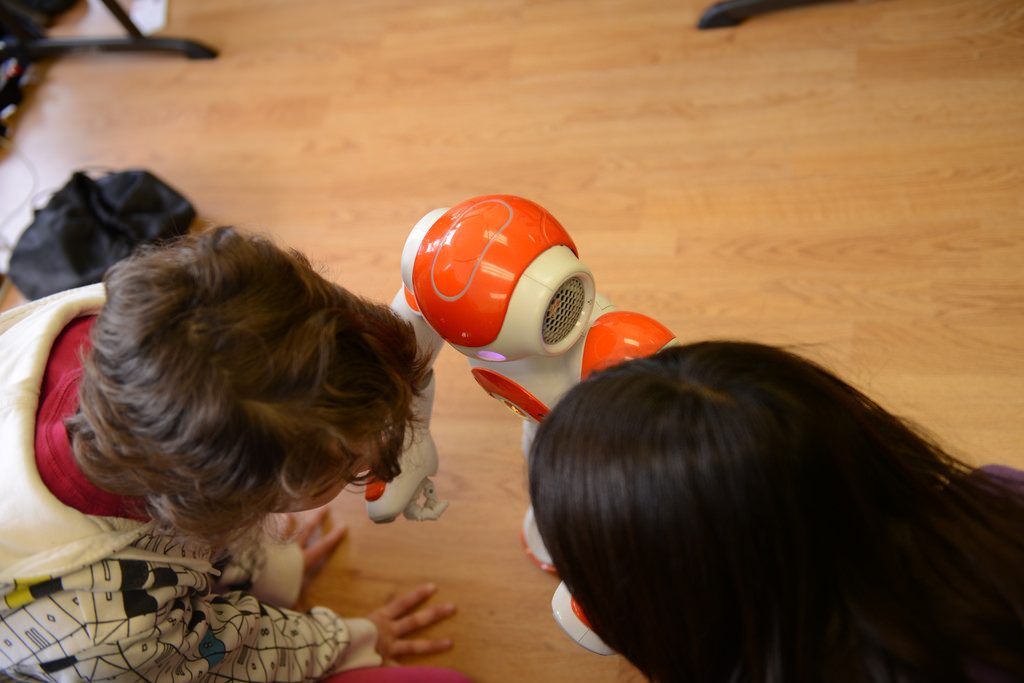 CHILDREN AND SOCIAL ROBOTS: An Integrative Framework
Robots assume an increasingly prominent role in society. They are no longer just used to carry out practical tasks, but also increasingly for social interactions with people. This kind of robots, which can interact with people in a meaningful, social way, are called social robots. These types of social robots are also increasingly used as a learning tool or interaction partner for children. We are therefore particularly interested in children in our research.
At the Amsterdam School of Communication Research (ASCoR) at the University of Amsterdam we investigate the interaction between children and robots in the CHILDROBOT project.  The project is supported by the European Research Council. This project includes different subproject with different focusses. First, we focus on which factors play a role in the acceptance of social robots by children. We are not only investigating acceptance in the short term, but also in the long term. Second, we investigate whether children might form a relationship with a social robot and whether trust in a robot plays a role in relationship-formation. Finally, we wonder if children can also learn social skills from robots.
To answer these questions, we perform various studies at schools and in people's homes. In the first case, a school decides to participate, but parents can always individually indicate for their child whether they can take part in our research. In the second case, a parent indicates willingness to participate in our research as a family. Also in this latter case, we mainly focus on the children in the family.
Wanna know more about Children and Social Robots?
Have you become curious about our findings so far? Take a look at our publications. Do you want to get to know us better? That is also possible! Take a look at the team page. Do you want more information as a parent or as a school? Then have a look at the page for parents and schools.
Do you have any questions? Contact us here.